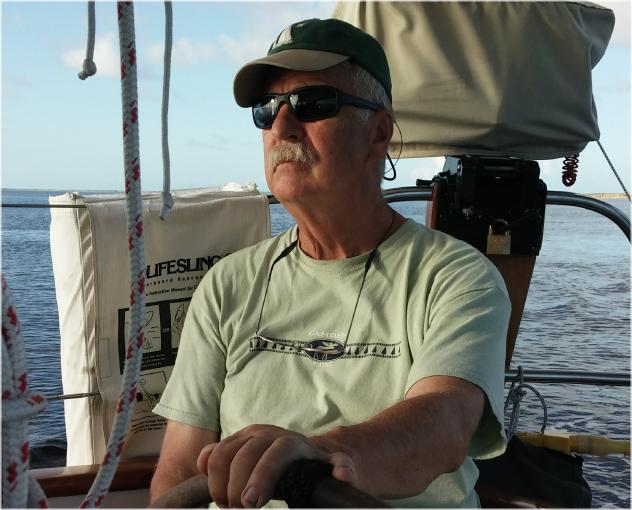 Off we go! Jule III left Southport last Sunday at 0700 with help from the crews of SV Acceptance and MV Time Savor. With no wind and no current, Jule's topsides were safe for the time being. We sailed up the ICW through Snow's Cut past Carolina Beach heading to the anchorage at Wrightsville Beach.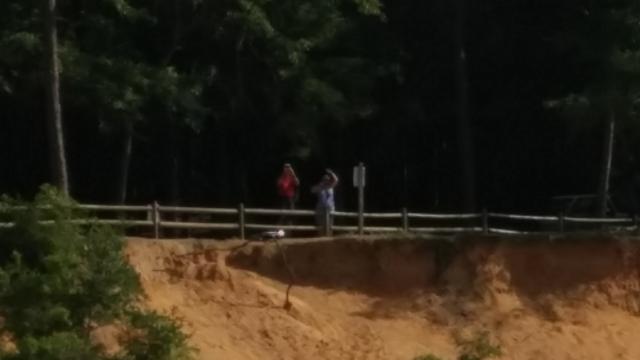 Our good friends on SV Endaxi waved to us as we went through Snow's Cut as we had done to them many times in the past. Kinda neat. Current was with us so we were moving. Doesn't often happen here. Current gods will be good to us most of Sunday.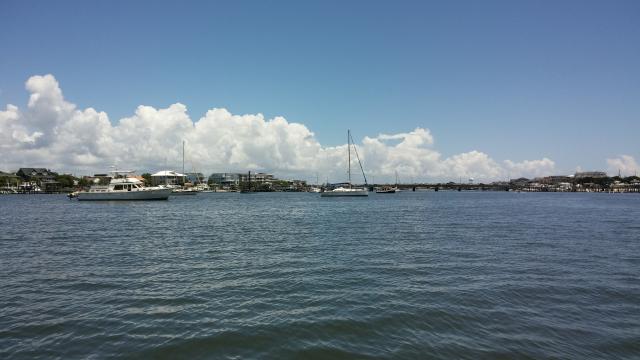 Anchorage off of Banks Channel in Wrightsville is usually quite pleasant and Sunday was no exception. Other than the occasional butt-heads in the wave runners or noisy go-fast boats, the anchorage was great. We had a brisk wind and sunny skies that kept the batteries happy. To our surprise Bob and Sally called and they were waving to us again on shore at Wrightville
Mary and Jon of SV Acceptance were heading in generally the same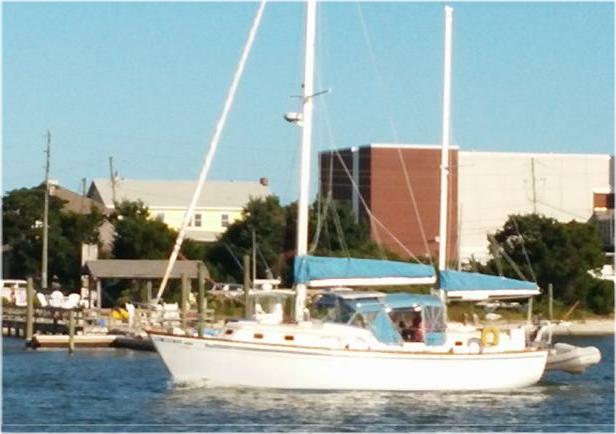 direction as Jule so we decided to do the offsoire passage together. We forgot; everybody goes faster than us. By the time we arrived at the Beaufort Channel, they we gone. It turns out that they tied up in Beaufort Docks while we anchored near the CG station.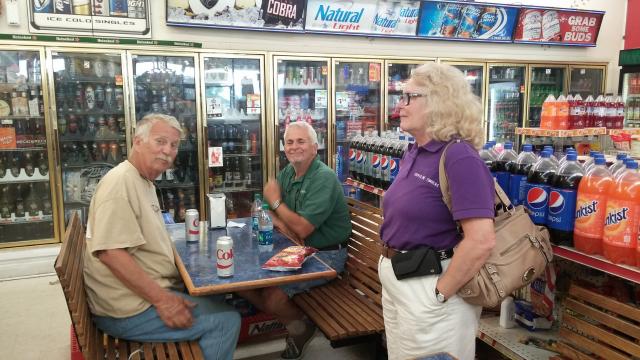 Arrived in RE Mayo (Hobucken) [bet you don't know where that is] on Tuesday and we were met by Butch and Vicki, formerly of SV Legend. They live in New Bern and felt like a drive to Hobucken to say 'hi' and take us to dinner. That was a challenge. Closest town was Aurura NC which had two decent restaurants which were both closed. We asked some of the locals where we could eat and they said 'Terry's Convenience Store'. Wow! Great seeing B&V!
Wednesday was a rough day with showers and thundershowers most of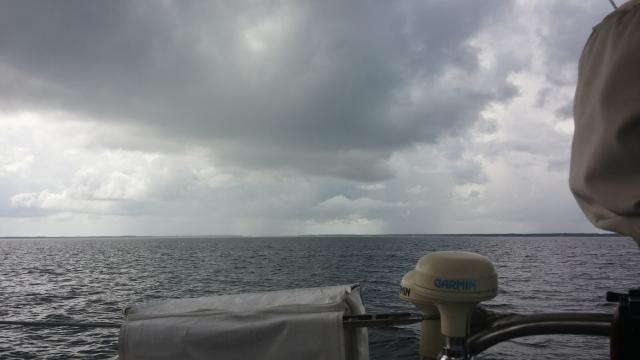 the day. Wind and rain on the Pamlico River made for a white knuckle day. Still, we made pretty good time to the headwaters of the Alligator River. Good wind made for happy batteries. Not bad.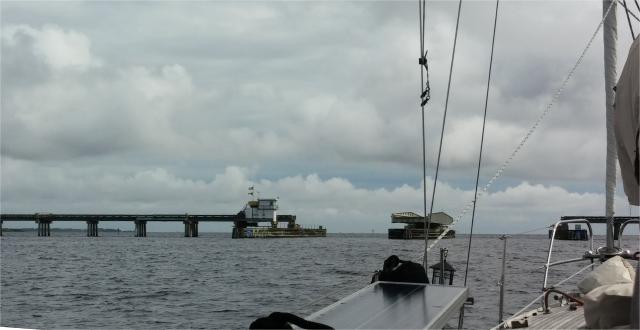 Thursday we headed for Elizabeth City through the Alligator River and the Albemarle Sound. Weather was more settled in the morning as we went up the Alligator. Bridge tender was helpful and respectful, a change from the old tender of years past.
The afternoon got down right scary. We had severe weather to our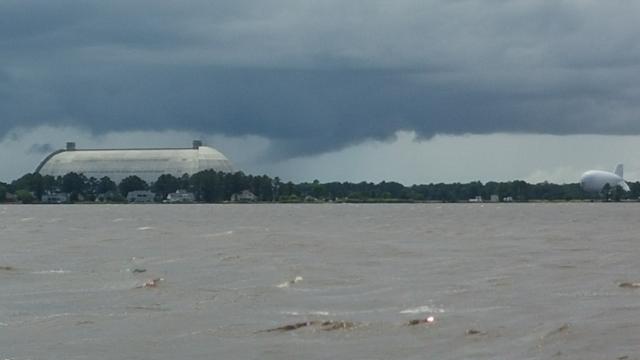 South and North. As we approached the blimp hangers, strange cloud formations made us wonder. We lucked out! Just as we arrived at the Pelican, it started to sprinkle. Mike (marina manager) braved the rain and helped us tie up. Where was everybody else?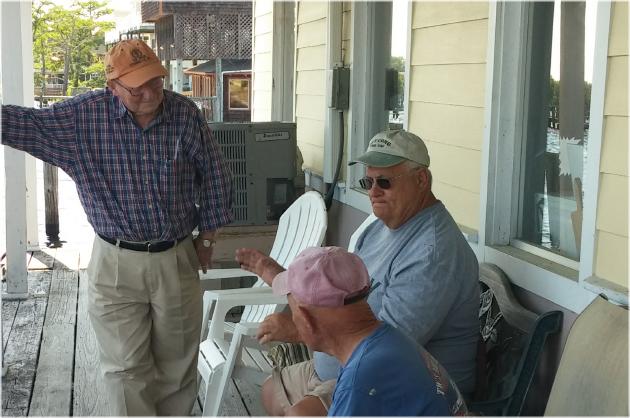 We spent several days in EC where Mike, Earle, and Diesel were very helpful during our stay. We did not have a chance to see Billie as there was a lot going on in the town. We had planned on visiting him at the AofA on Monday but weather suggested otherwise. A highlight of our stay was a visit from Karen and Jim of SV Wanderer. They drove from there home in Nags Head to say 'hi' and have lunch. We went to the Circle II. Great food and great prices.
---