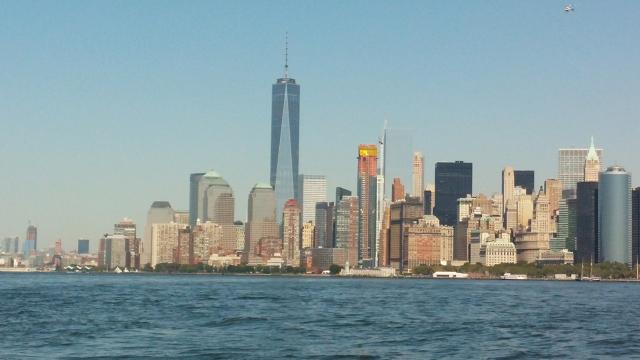 We deflated our dinghy for the trip to Baltimore as we had difficulty seeing while it layed on the deck. We left ball #9 at 1030 as the current was running against prior to that. We arrived at Hell Gate at 1215 with a fair current of 3 knots. Unfortunately, we met up with large tug and barge coming towards us at Mill Rock. To avoid a collision, we had to head closer to Mill Rock than we liked. We passed but the wake he created going against the current was something to behold. The East River has not too great either as the SW wind was amplified by the skyline of Manhattan and Brooklyn fighting against our current. Once we passed Roosevelt Island, everything calmed down.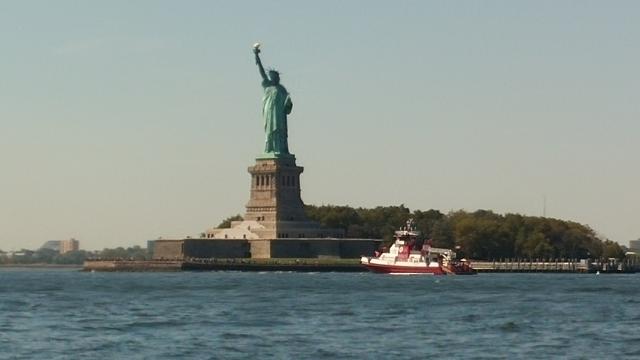 We had an unfortunate encounter with the local USCG. As we entered the NY harbor, a Coast Guard inflatable, with flashing blue lights and a 50 cal gun briefly pointed at us, approached us at high speed. Without regard to VHF communications, they stood between us and a Staten Island ferry that was more than .25 nm from us. Once the ferry passed, the Coast Guard inflatable departed, still without any communications. All of this in front of the Stature of Liberty. Land of the free!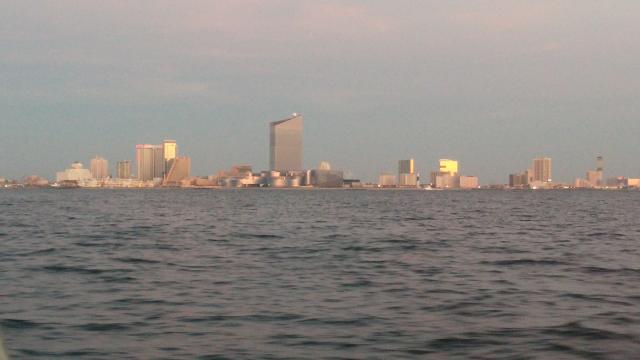 We lost the current when we were south of Sandy Hook. It was lumpy for a while as the wind still had some power from the south. We passed Atlantic City just after sunrise two days ago and anchored in Cape May 6 hours later.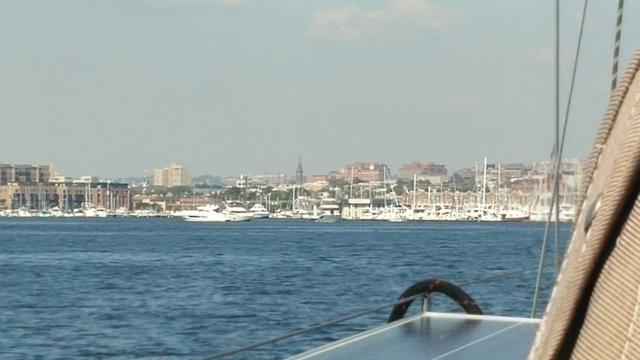 Bright and early yesterday, we were off for Still Pond via the Cape May Canal, Delaware Bay, and the C&D Canal. The current gods were perfect as we had a favorable current from Cape May to Still Point. Today we left Still Point and headed for Baltimore in calm conditions. We arrived at Anchorage marina at 1500 and tied up on P 98. Marina is more tired than we remember but it is good to be here.
---