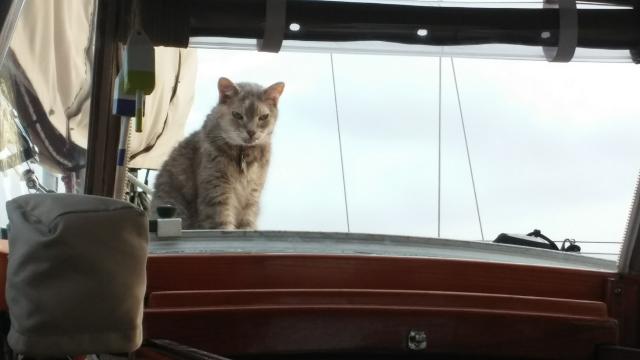 Lilli is coming to visit on Jule III here in Onset. We can't wait until she arrives. Sammy is waiting for her visit also. We used our rental car to pick her up but we had to detour to Wilmington NC for a funeral of a dear friend. It was a 10 hour drive from Lilli's house to Onset. We were tired.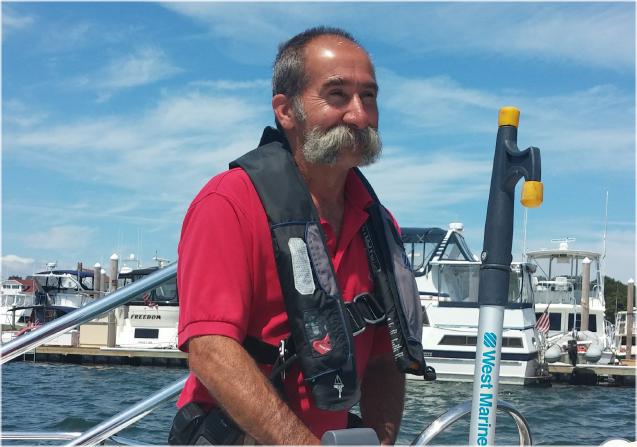 Mr. Dave was the Onset launch pilot who we relied on to get us to and from the boat. Ann had strict instructions not to get her leg wet so the dinghy was out of the question. We had good conversations during our 5-10 minute rides to town or the yacht club. Lilli enjoyed the rides also. Still she would rather travel in the big boat.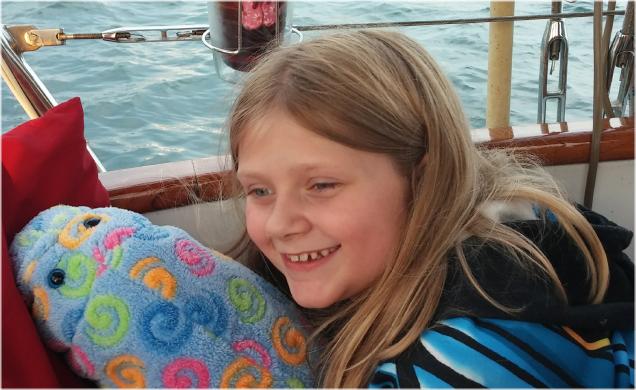 Lilli insisted on sleeping in Grandpa's berth along with her Mr. Smoothie. Poor Grandpa had to sleep in the main salon with Sammy Jane (until she moved to sleep with Ann). She would cozy up with Smoothie, have her snacks, and watch a movie on her DVD. Life was good for the girl and for us!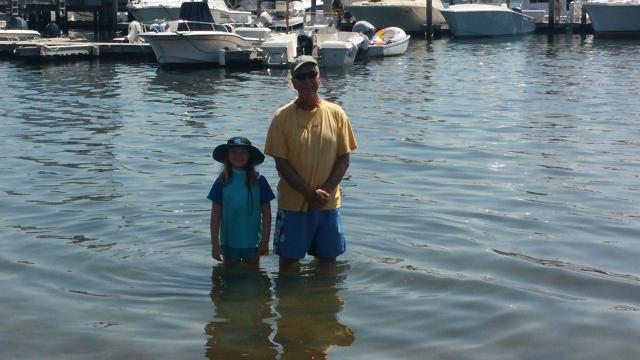 The girl and GPO (that's Bob) headed to the beach with Grandma. The sandy bottom wasn't too sandy (but rather mooshy) so we decided to build a sand lake. Grandma could not play in the sand due to her leg ... but she could watch.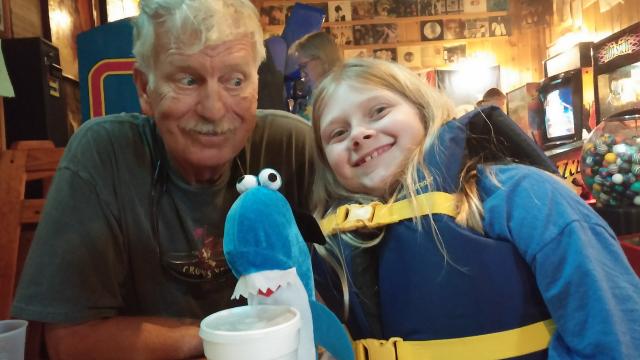 We took the launch to the local pizza place, Marc Anthony's, where we all got pizza (each there own). She played a game at Marc Anthony's where she won a stuffed shark. She loves stuffed animals so she was thrilled the rest of the night. For some reason she did not want to remove her life vest and she continued to wear it most of the night. Strange girl.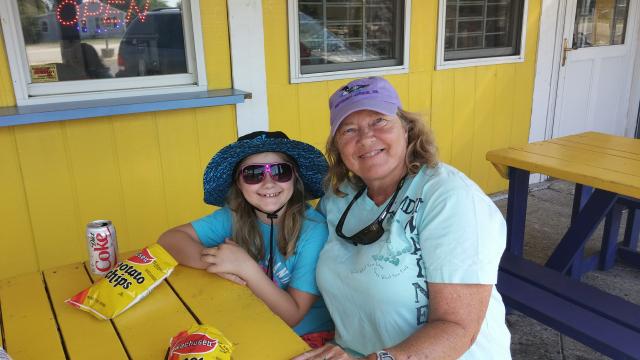 A day of miniature golf and a lunch time snack was enjoyed by all. There is a place in Onset that provides all day miniature golf for $7.95. Not a bad price and a great course. We won't say who win 'cause that is not proper. We all had hot dogs and the girls had ice cream.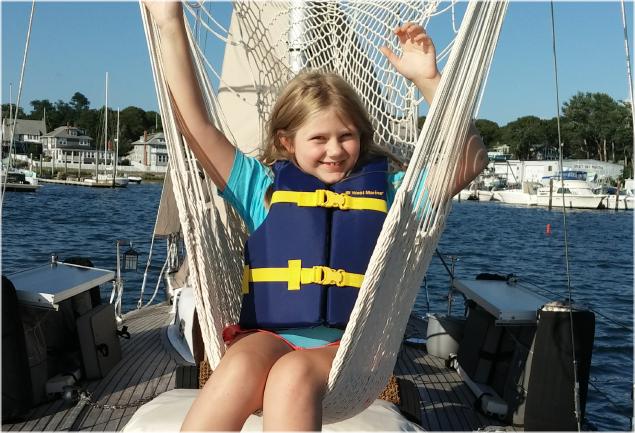 Lilli 'bought' Grandma a mesh swing and she wanted to see it in action! So Grandpa hoisted it up on a spare jib halyard, placed a couple of ropes to stabilize it and Caramba, a swing. Grandma had to fight Lilli to get some time on the swing. It was a big hit but everybody was sad when we had to take it down for a storm.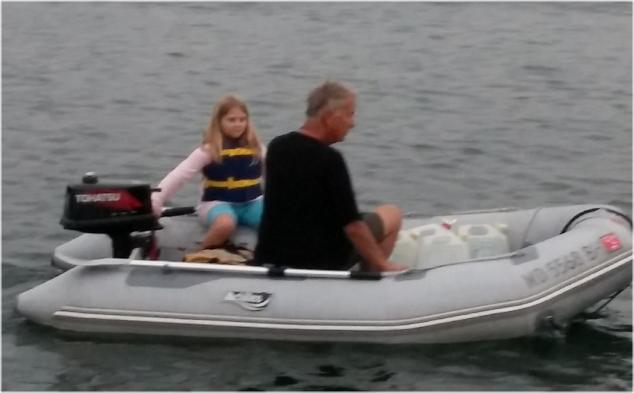 Miss Lilli got dinghy driving lessons and she did a wonderful job driving us back and forth to the dinghy dock. She was not allowed to play with the throttle but she had complete control of steering. It reminded us of Collin's first dinghy drive many years before. Grandkids are cool.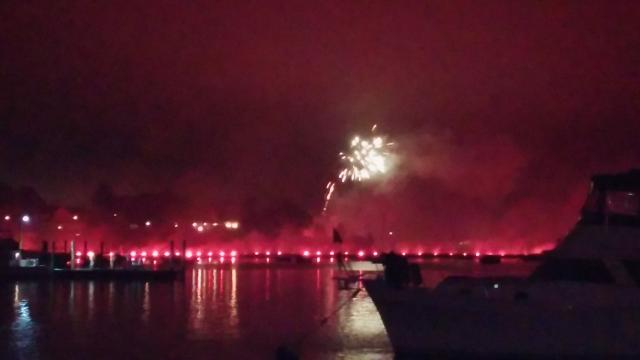 The night before she left, there was the "Illumination", a tradition held for many years in the Onset Harbor. Everywhere we looked, we saw bright red lights (flares) on the coastline. It was truly a breath taking sight ... and we got to see it all from the cockpit of Jule. Not a bad finale for Lilli's visit.
---