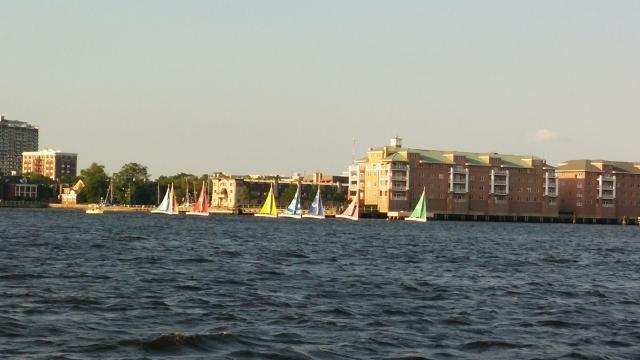 The trip from the DSC to Norfolk was straight forward; even the Gilmerton bridges were well behaved. The Hospital Point anchorage was a bit crowded as Harborfest was in full swing the day before we arrived. The heat continued its brutal assault on the Mid Atlantic states. The harbor was quiet except for a sailboat race where we were cheering for the blue sail boat.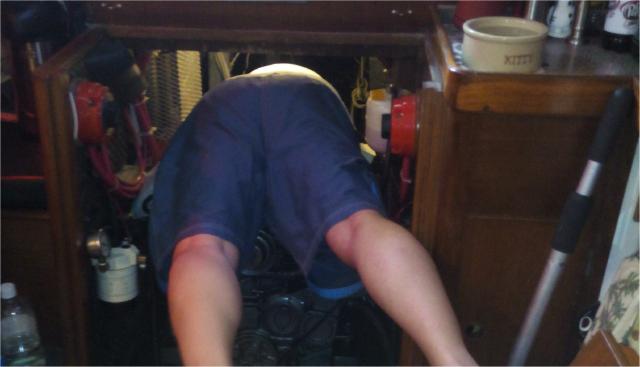 Boat work is never done. We were still having trouble with the stuffing box and the alternator belt. Bob tightened stuff, offered some blood, shed lots of sweat, and hoped his repairs would be the last for a while. We decided to stay an extra day and hide from the heat as best as we could.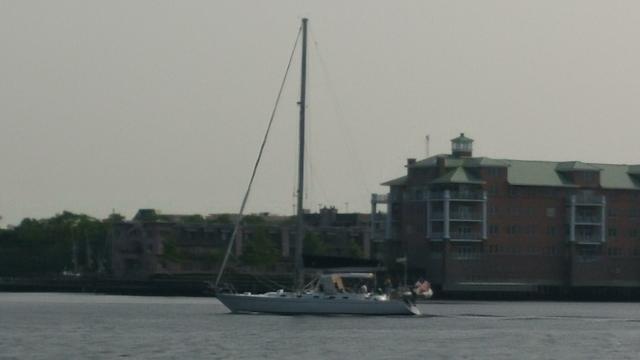 We have visitors and we know them. Trudy, Graham, and their son Robert from SV Tookish came by to say hi. We knew them from their Luna Azul days when headed down the ICW for the Bahamas. Good seeing them! They left for Hampton the next day and we were not far behind them. We anchored near Old Point Comfort to position ourselves two hours closer to Reedville for the next day's trip.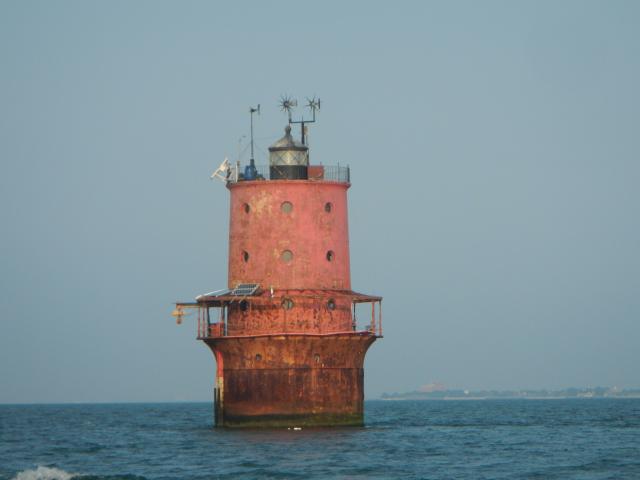 Reedville trip was a motoring event as there was no wind but lots of heat. There was not much to see as we stayed outside the 'crab lines' so we were pretty much in the middle of the Chesapeake Bay. We passed Wolf Trap light around noon. Not much else to say until we get close to Reedville. It is hot!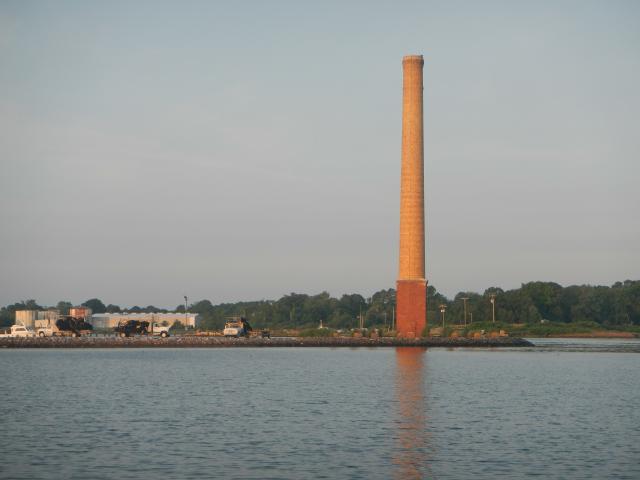 We passed by the Reedville 'Stack' at 1630. We decided to tie up at the Crazy Crab, plug in, and use the precious air conditioner. There were two other boats on the face dock so we parked in the back of the dock. We got some carryout from the restaurant and enjoyed the air conditioning.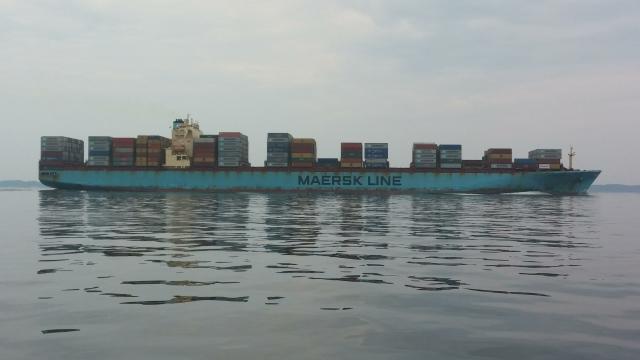 Yesterday we headed for Mill Creek at Solomon's. Today was the hottest of the hot days with no wind and temperatures in the high 90's. Our Norfolk repairs continue to hold up which is a good thing. As we approached Solomon's, we were pleased that the crab traps have moved elsewhere. Our normal anchorage was available so we dropped the hook and waited for it to cool off a bit.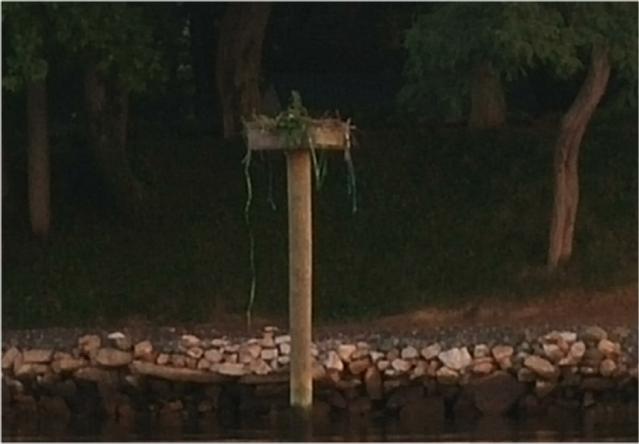 As evening approached, we watched our next door neighbors; a family of osprey teaching their youngins to fly and fish, a family of geese curious about their new neighbors, and large flotilla of ducks with two adults and 10 ducklings. All of the fowl attention got our minds off the heat. It was a very relaxing evening. The wine didn't hurt either.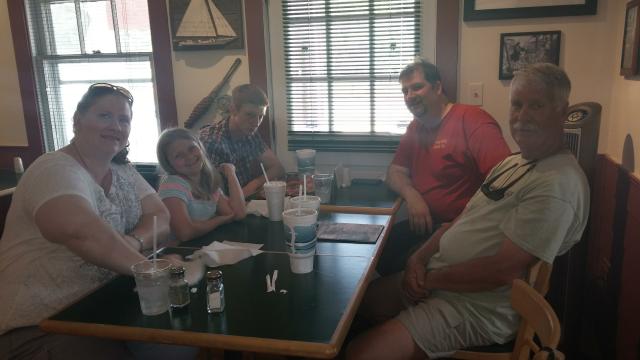 Today we head for Shipwright Harbour marina in Herring Bay. Temperatures are building to the upper 90's and the wind is light, gusting out of the WNW to 18 kts. We arrived at the marina around 1400 and were greeted with one of those gusts. Our tie-up was not pretty but we didn't hit anything so our new paint job is still new. Our Vienna family came by to welcome us and lend us a car. They even bought us lunch. Good family! Jule will stay here for three weeks while we prepare for our road trip vacation to Marco Island Florida. When we arrive back here in early July, we will hurry ourselves up to Maine. Busy.
---