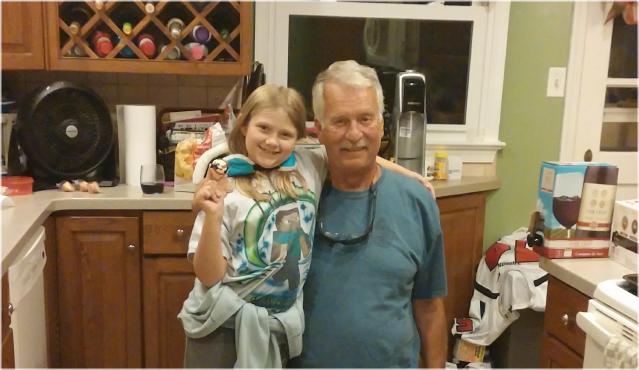 While the boat rested on the hard, we headed to Northern Virginia to get a grandkid fix. Lilli is an up and coming kitchen ball player, having learned a lot from Collin. Grandpa Bob is struggling to keep his record intact and Grandma does not help much. This day, she cleaned my clock. It was not my fault. I was stiff from too much boat stuff.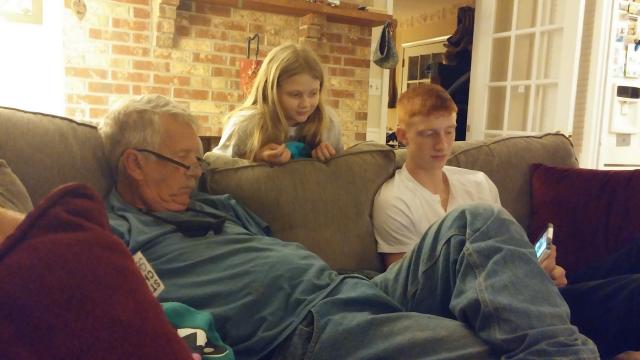 Later, we hung out with the g-kids and watched Lilli play Minecraft and looked at Collin's football and school pictures on the phone. We also, attended one of Collin's high school football games. Of course, Collin's team won. Sadly, we could only stay with them a couple of days as it is now time for the boat to be launched. Soon we will continue our way South.
We also spent time with our cruising friends. We had dinner with Connie and Jim (SV PlanetoSea) in Annapolis, lunch with JW and Jinny (SV Over Budget) at the Happy Harbor, and Steven and Beth (SV Nightingale) at the Japanese restaurant in Deale MD. We also met many new and old friends at the SSCA Gam at Camp Letts MD.Busy couple of weeks!
---