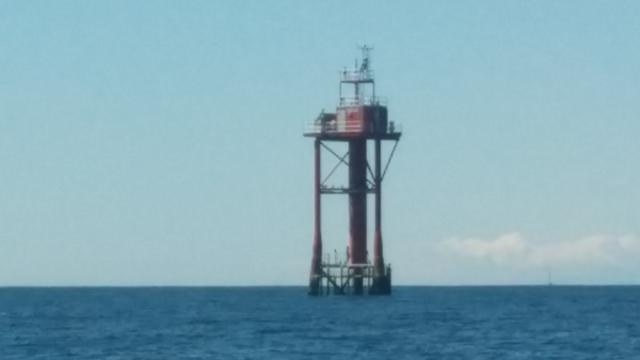 We left Tashmoo at 0815 (high tide) and passed the breakwater without incident. Winds were NW@10-15 kts with fair going foul current. Still, we zipped down Vineyard Sound, passed by Cuttyhunk at 1130, Buzzards light at 1230 and made the turn into Narragansett Bay at 1400.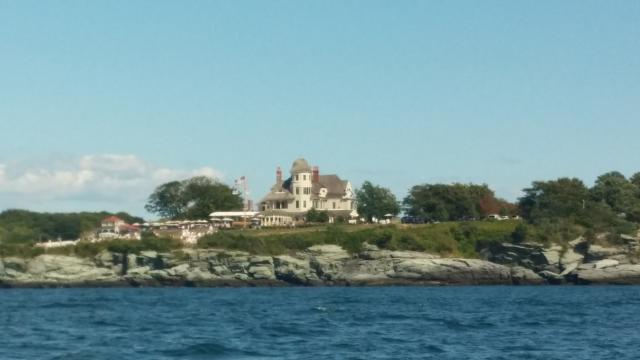 We passed Castle Hill to starboard at 1430 and dropped the hook in the anchorage south east of Goat Island at 1515. We were surprised that the anchorage was not crowded but we are sure it will fill up soon. Yep, by 1800, a dozen boats dropped their hook around us. Still room for more though.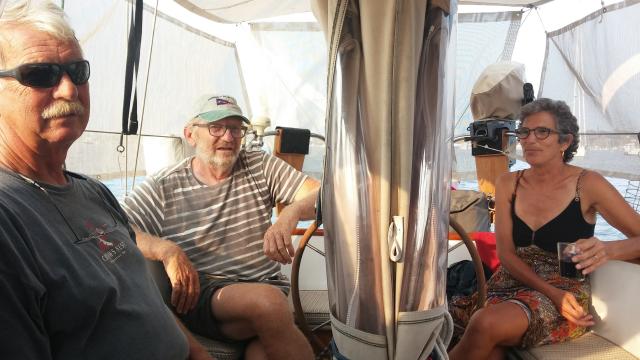 We got lots of compliments on Jule during our stay, maybe because of our new topside paint job. A French Canadian couple came by from their boat, SV Star Light II. JF and Silvie shared some of their experiencees sailing Atlantic Canada/New England and we shared our voyages to the Bahamas and Caribbean. Nice people.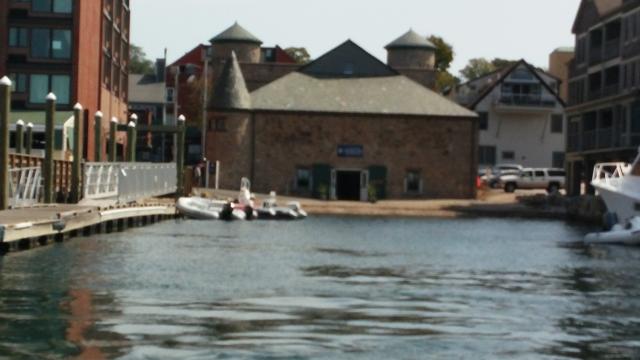 Newport has great facilities for the cruiser, including several good dinghy docks, the Maritime Center, and Seaman's Church Institute. Cheap showers, good washer/driers, and a great regional bus system make life clean and easy in Newport.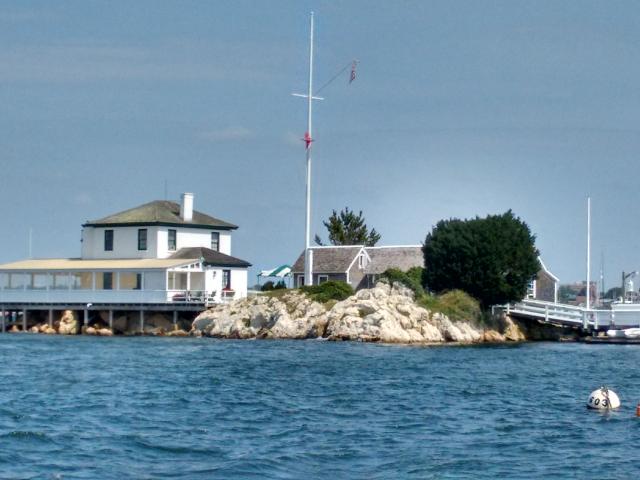 Our anchorage is near the Ida Lewis Yacht Club. The name and the Club have an interesting history. We took the Oldport water taxi tour of the harbor and learned a lot of interesting stuff on the history and status of the city and its harbor.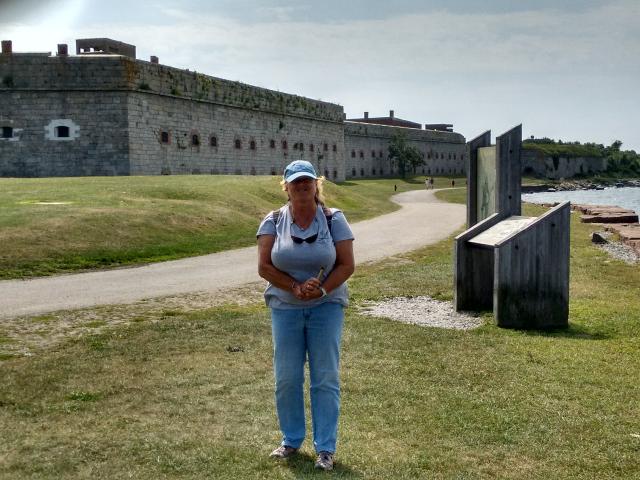 We have been to Newport several times but never visited Ft Adams. This time we decided we would check it out. We explored the perimeter of the fort and were treated to some spectacular vistas of the harbor and the Narragansett. We wanted to continue but it was really getting cold so we headed back to the water taxi.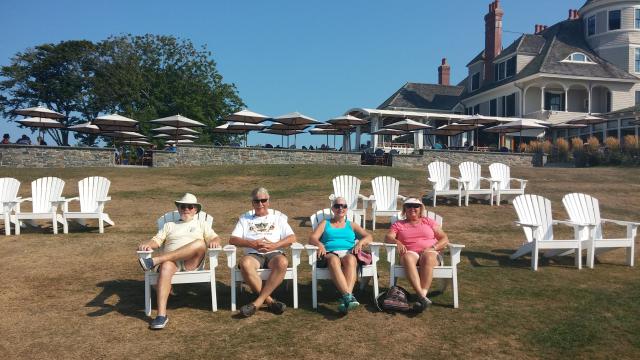 SV Over Budget arrived here a couple of days ago. We took the rental car to Bristol for a 'meatloaf mountain', did some shopping, enjoyed some drinks, had dinner on Over Budget with JW, Jinnie, JF, and Silvie. Before we left, we had to have a wine on the lawn of Castle Hill, a Jule III tradition. So Over Budget and Jule headed for the restaurant at Castle Hill, picked four of their best Adirondack chairs, and ordered several glasses of wine. Wonderful. Tomorrow we head for Long Island Sound, so we pack up and head back to our boats. Good times.
---