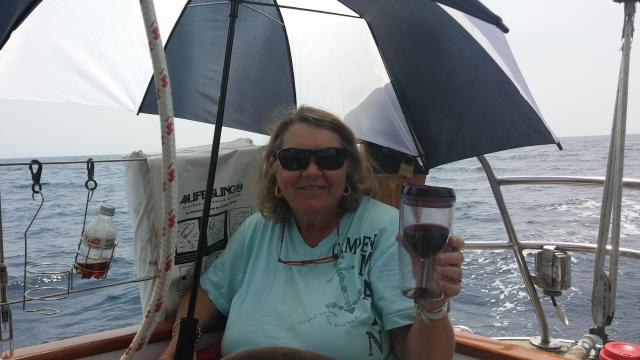 We left Cape May on Saturday with light winds and Plan A had two nights at sea and an arrival in Onset on Monday. It was warm so Ann deployed her mobile cover. How embarrassing is that? We saw very little traffic during the day, but the big FVs lit up the sky at night. We were a bit nervous to see what we think were trap floats on the radar. Saw them in two places during the first night.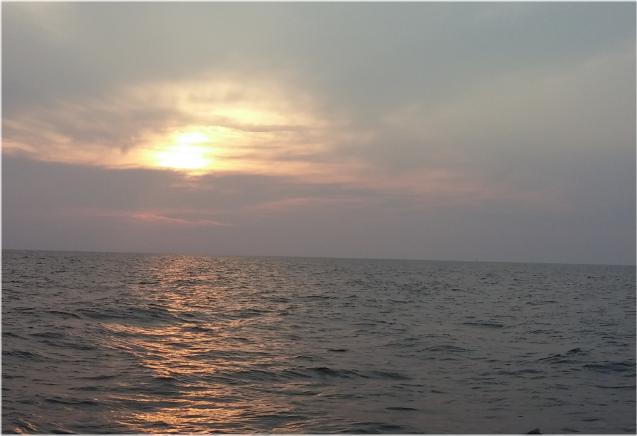 The second evening found us abeam of Block Island heading for Cuttyhunk and Buzzards Bay. We stayed in the main channel to avoid any possible trap floats. Didn't seem any but the fishing fleet was returning to New Bedford so we saw lots of big boats really close.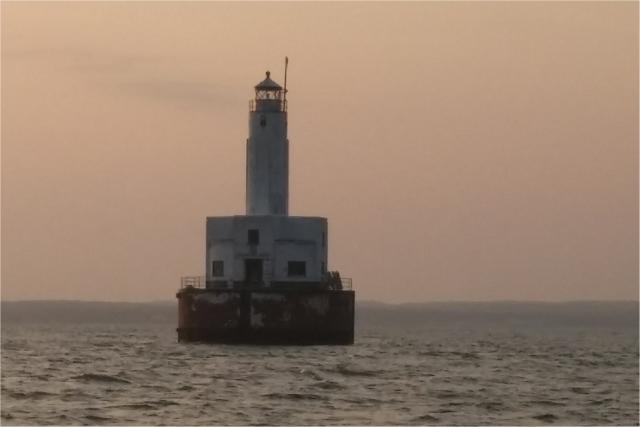 We passed Cleveland Ledge light just as the sky was waiting for the sun. There was no traffic, no wind, and no seas. We were tired but excited that we would be in Onset in a couple of hours. The current was favorable so that it should be a painless rest of the morning.
---