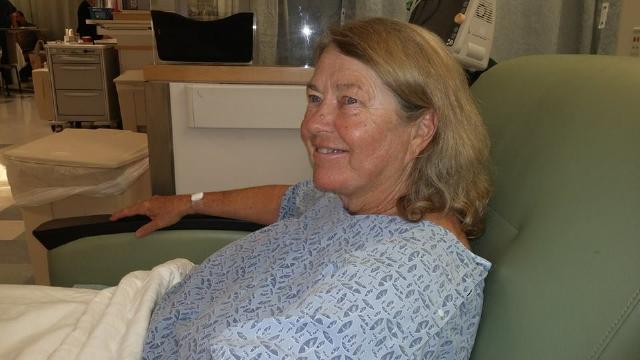 The rest of the 2015 was not too swell. We decided to cancel our Southern voyage and meander back to Wilmington and get healthy. That would be harder than we thought. Bob noticed that Ann's Hyannis EKG was annotated with a possible heart problem. When we arrived in Wilmington, we went through the medical process again. Blood sugar, blood pressure, and irregular heart tests sent her back to the hospital and she became the proud owner of a shiny stent. She still has problems but medical professionals are slow to respond. Wonder why?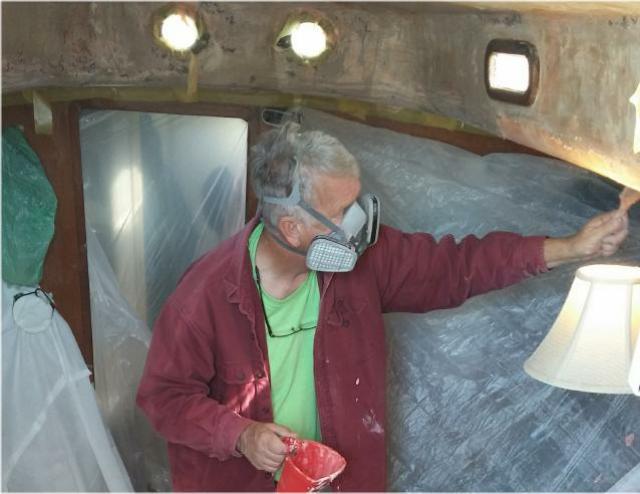 Boat developed a bit of a problem. During several really humid days and cold nights, the boat had a mildew bloom ... and classic blisters on the fiberglass cabin roof. First time in 20 years we had such a problem. We now have to reconstruct the ceiling of the main cabin. It will take several months. Hard to explain why. Maybe we used the wrong kind of paint last time we de-sooted the ceiling.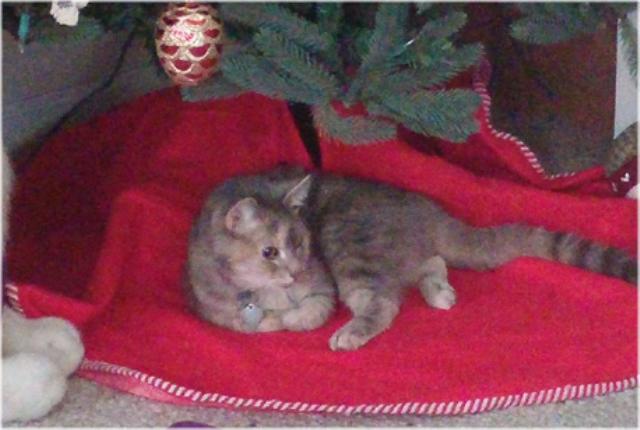 Bad news continued. Samantha Jane, our 17+ year old cat, was diagnosed with chronic renal failure (CRF). She has sailed over 22,000 nm with us over the years. We prayed to have her for the Christmas holidays and our prayers were answered. But it would not last, she refused her treatments and faded fast.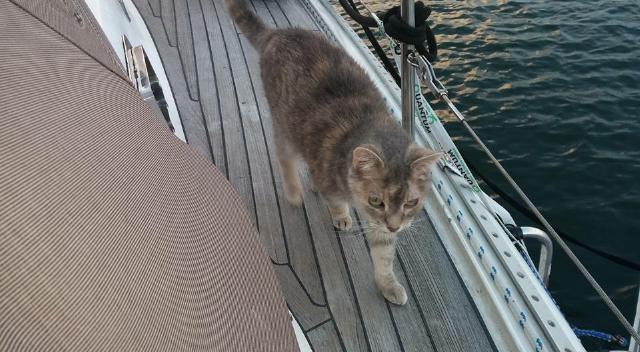 Doctor Ked told us to look in her eyes and she would let us know. She did on 5 January 2016 and Dr. Ked and Miss Lauren set her on course to the Rainbow Bridge the next day. She was the last of our four legged crew. Sad times!
---