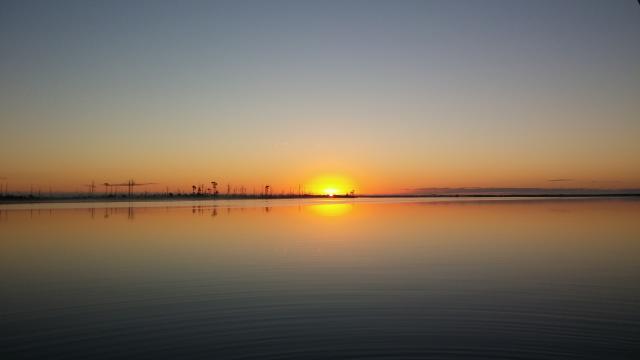 Left EC at 0800 heading for the Pungo Canal. Wind and waves were perfect in the lower Pasquotank but the crab pots were really a pain. Many of the floats were cut small to get more floats for the dollar. Bridge tender at the Alligator Bridge was great; the old grumpy guy must have finally left. We anchored at Bear Point and the headwaters of the Aligator River where we were witness to one of the best sunset ever.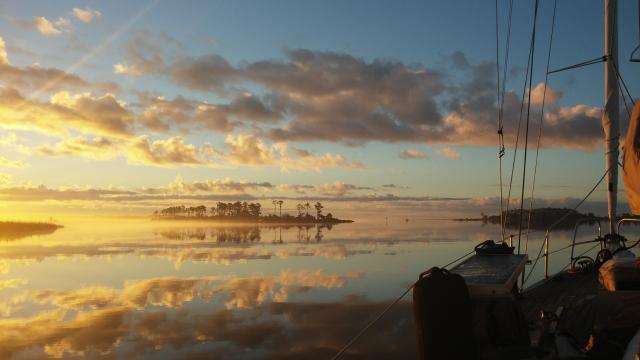 Next day we left at 0730 headed for R.E. Mayo in Hobucken where we always stop for a tie up and the best local scallops. We stayed the night and today we were blessed with great vistas of the Bay River as the fog was lifting. Today was another calm morning with little wind and flat seas. We passed Oriental around 1100 and decided that we should head up to New Bern.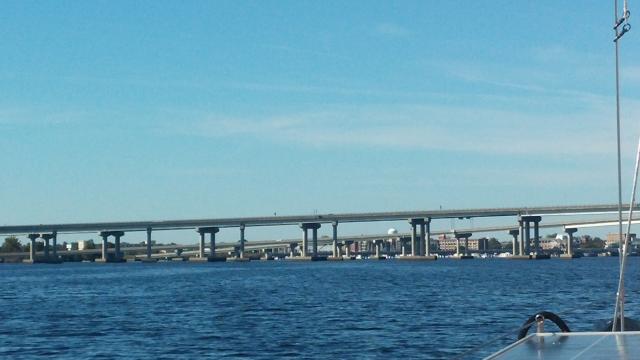 And so we did. We continued for another four hours until we reached the Route 70 bridges guarding the south flank of New Bern. We got reservations at Bridgepointe Marina on the Trent River. Great place with friendly staff, great docks, and inexpensive dockage. We even saw Jerry, an old marina mate from Mona Black.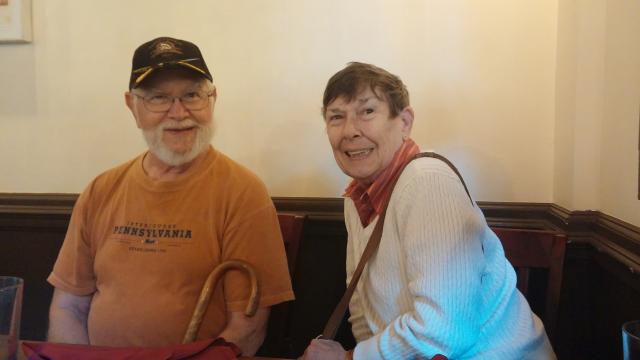 Today, we had visitors from Dick and Judy of St. Jude and coastal station KNC. We try to see them whenever we are in the New Bern area. We hear them on the SSB almost every day as they keep track of the cruiser community in the Western Atlantic. They do a great job on Cruiseheimers and Doo-Dah networks. We also saw Tom and Sandy of SV Anania who are also active on Cruiseheimers. Last but not least we had dinner with fellow Chesapeake Bay-ers, Jaren and Nancy of MV NanSea-D. Busy couple of days.
---