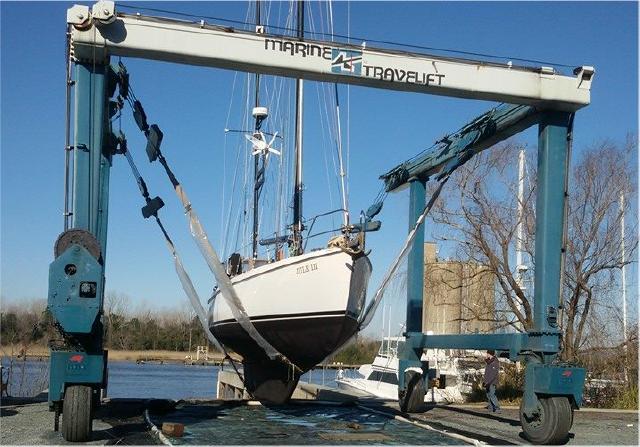 Jule III has been resting at Bennett Brothers Yachts (BBY) for nearly 5 months. During her sabbatical, she has had a face-lift, significant drive train reconstruction, rigging work, some wood varnishing, and the addition of several new safety systems. She and her crew miss the southbound voyage but we are planning for the up-coming season's passages.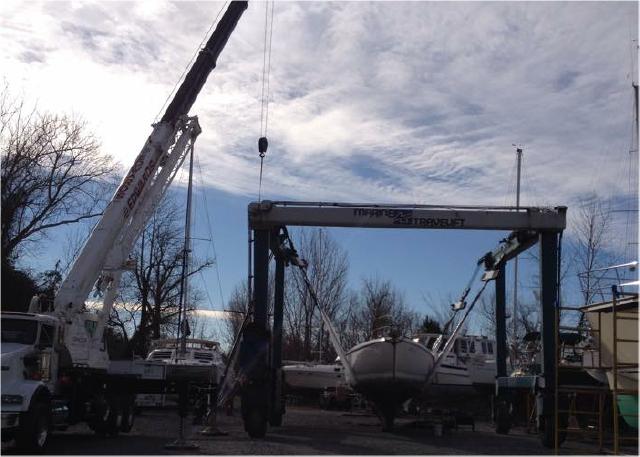 The masts came down in anticipation for a trip to the paint shop. One of the very few disadvantages of a ketch is that one has to pay for two unsteppings (and two steppings). We got the rigging inspected/repaired, masts cleaned, booms reconditioned and powder coated. She entered the paint shop in late 2014.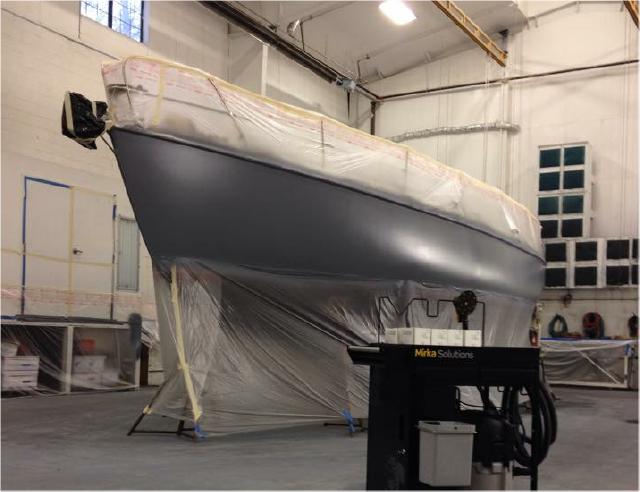 During her topside painting, a couple of coats of primer were applied after much sanding. She looks like a bullet or a submarine. Glad we are painting her white. Joe noted that the last boot stripe job had a 3" sag in the middle. He used laser technology to ensure that it would be straight this time. While in the paint shop, Jule received the final coats of topside white and the exterior wood was treated with a Awlwood. She is pretty.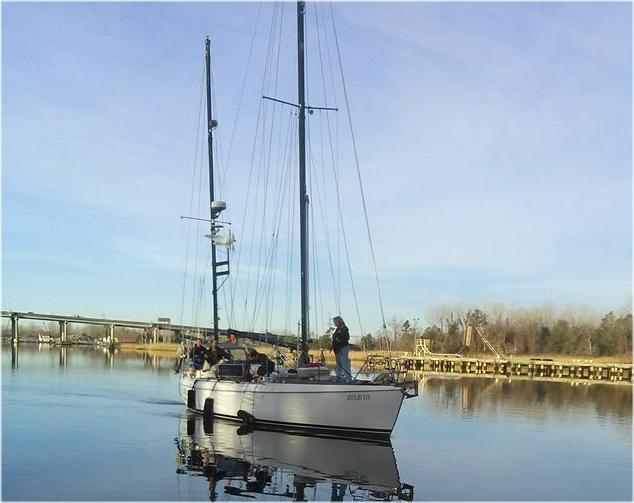 Jule was put back together and 'splashed' for her sea trials and for her temporary berth in February 2015. All vibration and 'extra' noises were gone. She sounded and looked great. Today she was moved from her slip to a T-head where she will leave for her 22.6 mile passage to Deep Point marina in Southport. These 5 months have gone by really fast.
---